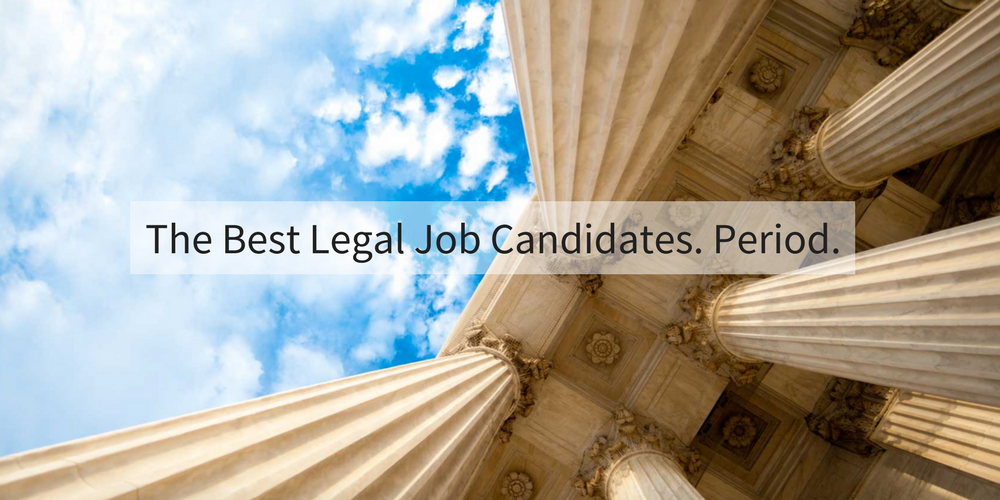 We Work With The Nation's Top Law Schools
LawMatch was founded in 1996 and has a long history of working with law schools and legal employers to match talent with opportunity.  If you are an attorney or paraprofessional conducting a legal job search and looking for quality job postings or personalized job search services, you've found the right company.  If you are an employer looking for to post attorney jobs and get access to a highly qualified pool of talent, you're in the right place.
Valuing Quality Over Quantity
Our philosophy is very much about quality over quantity.  The LawMatch online database is meticulously vetted and features only the best legal job postings and job seekers.  Employers can be confident in the quality of our applicants.  This quality truly sets us apart.  We are also different because of the level of service provided to both job seekers and employers.  We offer a range of services from basic legal job postings to concierge service for job seekers who need extra attention and guidance.
Specialized Service for Legal Professionals
LawMatch is open to all attorneys, law students, paralegals and other legal industry professionals who may be seeking or considering full-time, part-time or contract opportunities. The overwhelming majority of our employment matching activities takes place in the United States;  however, our system is accessible from anywhere in the world and is occasionally used by non-U.S. employers.  With over 20 years of experience in matching legal talent with legal employers, there's a long, proven record of success that we're good at what we do.  LawMatch makes it easy for the legal job seeker to find everything they need for their specialized job search, all in one place.
Over the years we've developed many loyal clients.  In addition to prominent law firms, LawMatch takes immense pride in our relationship with leading non-profit legal employers.  Earthjustice, Southern Environmental Law Center, and Vermont Legal Aid have been loyal clients of LawMatch for many years.
So, if you are looking for a legal job, or have a legal position to fill, let LawMatch provide you with our specialized service. Simplify. Take advantage of our user-friendly platform and be matched with the resources you need.